Who doesn't like to be cute..or to own a pair of cute earrings? I think all the girls will agree on this one, especially as the summer is coming up. At this time particularly, we want to look our best and feel confident while we wear our favorite pieces of jewelry.
In this blog post, you will explore different types of cute earrings and how you can style and combine them in order to look super cute, girly and ready for the summer. I hope you will enjoy these styling tip! If yes, don't be shy to leave a comment! Share your opinion with us! 😊
Happy Reading!
1. Cute tassel earrings for the girly gals
Tassel earrings are one of the cutest, trendiest and most appropriate for the summer times. The perfect design that could make any of your looks more stylish and remarkable. Tassel earrings could be easily worn with dresses, shorts, t-shirts, skirts or jeans. 
Cute earrings for your spring looks
In addition, you can style them with heels for an elegant look or with sneakers for a super comfortable, yet stylish look. Tassel earrings are very popular at the moment so don't hesitate to add a pair to your jewelry collection.
In addition to your summer looks wear colorful tassel earrings
Feel free to wear your favorite tassel earrings with your hair up or down because they are big enough to be seen even through your beach wavy hair. Also, you can combine them with a bag that also has tassels and it is perfect as a summer accessory and complementary piece for any of your summer looks.
Classy and timeless tassel earrings for any of your looks
Left: Baroque Tassel Earrings; Right: Crystal Black Tassel Earrings
By Happiness Boutique
Here are two very elegant tassel earrings from Happiness Boutique. Even though they look more appropriate for night out looks, feel free to style them with your colorful outfits and balance out your overall look.
2. Girly hoop earrings for an elegant look
Lately, we see every fashionista to wear some sort of hoop earrings. They made their major comeback and this could only make us very happy because these earrings are so comfy, feminine and easy to pull off a super cute look.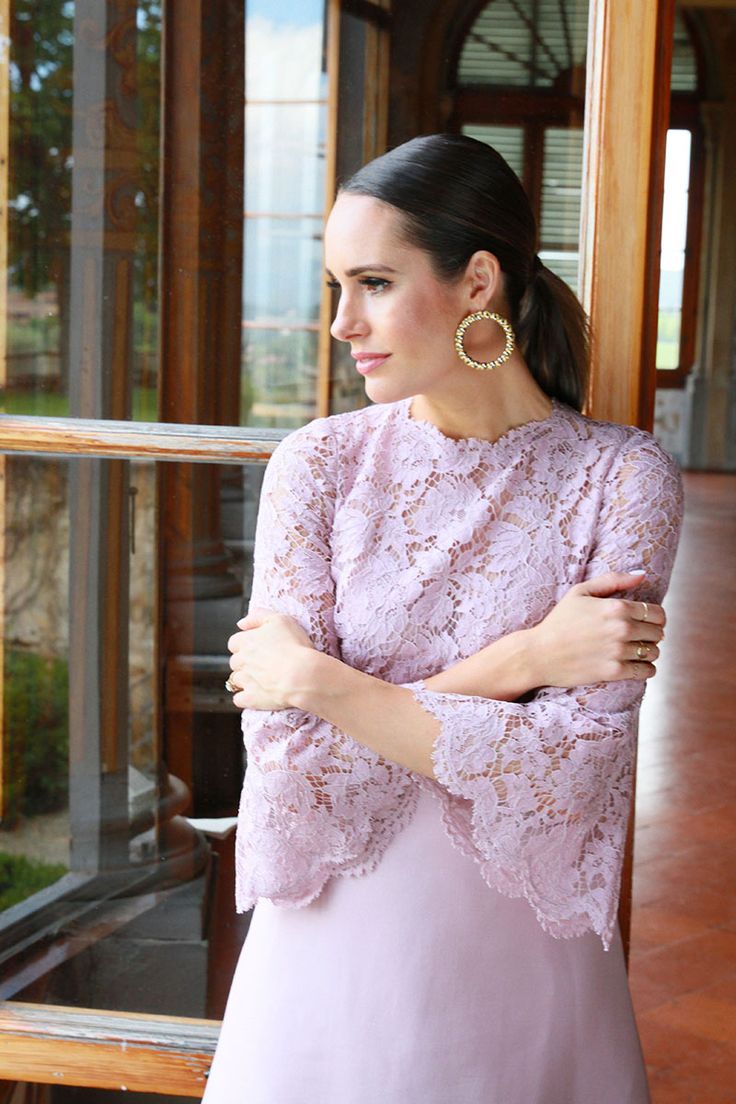 For a super modern look wear hoop earrings
You can go for very basic hoop earrings that you can literally wear with any kind of an outfit, even sweat pants. However, for your girly looks you can get yourself a pair with more detailing such as glitter or a small pendant or anything that you prefer.
Trendy hoop earrings for any of your daily or nightly looks
Via Pinterest
In addition, if your hoop earring have some sort of interesting detailing don't be afraid to show it. Try to make a cute hairdo and wear a trendy top and a pair of jeans. To give height to your look put on some comfy heels and you are all set.
In addition to your outfit wear a pair of hoop earrings for a modern look
Left: Circle Hoop Earrings Gold; Right: Geometric Hoop Earrings Silver
By Happiness Boutique
These two pairs from Happiness Boutique have such cute and stylish detailing that will instantly jazz up any of your styles. Try to wear them with a delicate necklace or a stack of minimalist rings.
3. Feminine stud earrings for a fashionable chic look
The list of cute earrings definitely can't go without a pair of stud earrings. As we all know, many ladies prefer to wear them on a daily basis because they are so effortless to style, comfortable to wear and so timeless.
However, the choice of stud earrings is limitless, therefore we need to consider, which ones really go well and could enhance our outfit.
Add to your collection a timeless pair of stud earrings
For example, if you want to accessorize your feminine and elegant outfits, try to go for a sparkling or clean design. Probably you have seen that there are many stud earrings that have a fun shape or many colors, but leave these ones for your casual looks.
Stud earrings are always a good idea
In addition, the stud earrings that have a clean and almost minimalist design are very stylish and sophisticated. Plus, they are great for the working or business ladies. To give your look an extra touch of elegance you can also add some rings with stones or crystals on them.
Any of these two pairs of earrings could make your outfits more eye-catching
Left: Square Rhinestone Stud Earrings; Right: Millenium Glitter Ball Stud Earrings in Rose Gold
By Happiness Boutique
Here are two perfect examples from Happiness Boutique that could go very well with feminine and elegant looks. Don't hesitate to check them out! 🙂
4. Accessorize your casually chic look with cute earrings
In most cases many of us prefer to wear more comfortable and casual looks. This means a pair of jeans, some flats or sneakers and a t-shirt. However, a simple and small detailing such as a pair of earrings could make your super casual look into a casually chic.
Every girl needs a pair of earrings that are appropriate for everyday looks
By adding a pair of cute and trendy statement earrings you are certain that your look is prettier and much better put together. In addition, you can add a delicate necklace with a cute pendant that goes well with the earrings to complete the style.
Jazz up your basics with these cute earrings
In order to give your look a little boost you can also make a cute hairstyle, add you earrings and other accessories and you your look is done. Simple, cute and comfy!
Make your look more chic with these trendy drop earrings
Via Pinterest
For all the fashionistas, you can go for a pair of high waisted jeans, a trendy top and a fedora hat. Of course, don't forget to decorate your ears with a cute pair of delicate dangly earrings. In addition, add a trendy leather backpack and sneakers to finish off this fashionable, but easy going style.
Wear these cute earrings with any of your styles
Left: Dangle Drop Earrings; Right: Lavish Bar Statement Earrings
By Happiness Boutique
When styling casually chic outfits it is better to accessorize with a pair of earrings that doesn't have a lot of colors and detailing. These two pairs of earrings from Happiness Boutique could be a great options if you are trying to spice up your basics.
5. The perfect summer pair of cute earrings for a girly look
On the other hand, feel free to embellish your summer girly looks with colorful and playful statement earrings. Such earrings will definitely put a smile on your face and get you a lot of compliments from your girlfriends.
Give a pop of color to your look with these colorful cute earrings
Put on a girly floral or vivid colored dress, add on some heels or ballerina shoes and wear your accessories with confidence. Don't be scared to be daring and show your love for the colors and the statement pieces of jewelry.
In addition to your fashionable outfit wear colorful and springy earrings
Via Pinterest
In addition, feel free to match your nail polish to the rest of your accessories such as your statement earrings. Try to wear a pair of crystal earrings if you have a special occasion on your agenda.
Spice up your girly outfits with any of these two pairs of earrings
Left: Egyptian Blue Statement Earrings; Right: Playful Statement Earrings
By Happiness Boutique
Try any of these colorful statement earrings from Happiness Boutique and you will see the instant transformation. They look absolutely stunning with fashionable and stylish summer looks.
6. Sparkling ear jackets for any type of a look
For a little different style you can always decorate your outfit with a pair of ear jackets. They have super interesting and eye-catching design that sparkles and brings a lot of elegance to any outfits. Also, if you like to stack up your earrings, ear jackets a great beginning and inspiration to work and create a perfect stacked look.
Give your look an extra sparkle with a pair of ear jackets
Via Pinterest
However, even if you prefer to wear them alone, you will get many compliments and stares because of their outstanding design. You can find ear jackets with pearl elements for an elegant style, with rhinestones for a sparkling look or very clean design, which is great for very detailed and printed outfits.
Ear jackets in addition to your girly looks
Also, feel free to combine them with a trendy cuff bracelet, delicate necklaces or minimalist rings. Don't forget to create an easy but cute hairstyle so you can display better your trendy earrings.
Give a little twist to your outfits with these ear jackets
Left: Fluttering Feather Ear Jackets Silver; Right: Tree of Life Crystal Ear Jackets
By Happiness Boutique
These two pairs of ear jackets are great if you want to give a little twist to your outfit. They have a very interesting, yet suitable for any kind of fashion style design. Feel free to check them out! 😊
7. Pretty minimalist earrings for any occasion look
Another trendy pair of cute earrings that you can add to your jewelry collection could be a pair of minimalist inspired earrings. Also, the simplicity of their design allows you to easily style them with working, casual, extravagant, night out or whatever your preferred fashion style is.
Plus, again, they come in many different textures and shapes, therefore if you like hoops, then you can get hoops or if you prefer dangling earrings - you will be able to find them in a minimalist version as well. 😊
Trendy hoop minimalist inspired earrings for any occasion
Via Pinterest
Here, for example, you can see a very sexy and eye-catching pair of hoop minimalist earrings. You can wear them to your next beach vacation ,while traveling or with your day to day outfits.
In addition to your modern looks wear minimalist earrings
The best characteristic of the minimalist earrings is their basic design. It allows us to make our looks more stylish and trendy regardless of their simplicity. It is important to know how to make something big with something minimal.
Modernize your style with these two pairs of earrings
Left: Classy Hoop Earrings; Right: Hoop Dangle Drop Earrings
By Happiness Boutique
For example, these two pairs of minimalist earrings from Happiness Boutique have a very interesting, yet minimal design. They are a great add-on to any stylish, fashionable, sophisticated or casual outfit.
8. Exotic earrings for any of your summer vacation looks
If you seek to look different, stylish, exotic and extravagant - then these exotic tropic high fashion earrings are just for you. The beauty of the detailing is just incredible and so amazing. Exotic earrings are great to be worn to parties or during your vacation.
For your next vacation wear exotic earrings
Via Pinterest
Exotic and tropical earrings have such a rich texture and always look very vibrant and luxurious. It is hard to go unnoticed if you decide to go for similar jewelry pieces. These cute, but elegant and lavish earrings are great with red lipstick and attractive outfits.
In addition to your summer looks wear exotic earrings
They could remind you of a hot Argentin tango dance where you have to be passionate, on fire and sexy. For example, you can style your exotic and vivid statement earrings with an attractive dress and add heels to your look for a wild and burning sexy look.
9. Long trendy earrings for an urban chic look
A major trend in the jewelry world this season are the long sexy earrings. They will give you the illusion of a long and feminine look, but at the same time a very professional and elegant style.
They are very adjustable and versatile, therefore it is up to you to decide whether you want them dressed up or down.
Give the illusion of a long and feminine neck with a pair of long earrings
Via Pinterest
Furthermore, you can wear similar earrings with your basic outfits and make them prettier. Or, you can wear them with more fitted and elegant styles such as to go to the office, to a meeting or a lovely brunch with friends.
They are also a great way to give a splash of color to your monochromes, especially if you select a pair with vivid colors.
Make your monochromes more interesting with a pair of long earrings
As you can imagine long earrings would look incredible with any kind of hairstyle, outfit and occasion. They are delicate enough to wear them with super elegant and glam outfits and versatile enough to style them with your most casual outfit of the day.
Style your outfit with any of these long earrings for a trendy chic look
Left: Marble Triangle Drip Statement Long Earrings; Right: Peacock Tassel Earrings with Clip on Ear Cuff
By Happiness Boutique
These two versatile pairs of long earrings from Happiness Boutique are a great addition if you like to wear all kinds of outfits because they have a very adjustable designs.
Also, try to wear them with t-shirt and jeans and then try to combine them with an elegant dress - you will see that both looks will be perfectly accessorized.
10. Dangling cute earrings for a feminine look
If you like to stay trendy and fashionable, then you need these earrings in your life. They look so feminine, elegant and sophisticated. The colors are very gentle and settles so you can experiment while styling them.
Dangling cute earrings in addition to your everyday styles
Via Pinterest
Also, you can easily give a fresh touch to your outfit by wearing similar cute earrings. And, they are awesome if you like to wear monochrome outfits.
In addition to your day to day outfits wear cute earrings
Via Pinterest
Furthermore, you can brighten up your looks by adding a dangling pair of earrings that has a pearl or dirty white color. These earrings are especially great for the spring and summer times! Also, you can join to the party other jewelry pieces that have the same stones or color palette.
Glam up your outfits with this stylish earrings
Precious Pink Statement Teardrop Earrings by Happiness Boutique
With these two pairs of teardrop dangling earrings you can perfectly contrast your clothes and accessories. They look very feminine and stylish!
Finally, I hope you enjoyed these cute earrings article and the styling tips in it. Don't hesitate to leave a comment and share your opinion in the comment section below. In addition, let us know what kind of cute earring do you like to wear the most and how do you usually style them!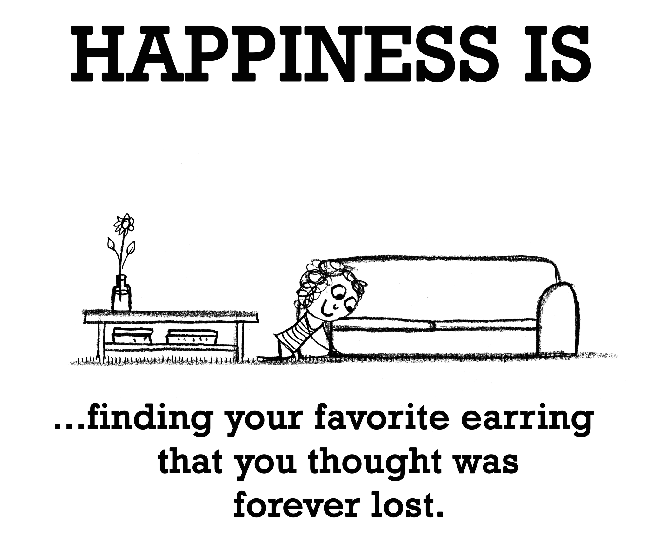 Do you agree? 😊
Thank you & Happy Styling!
Save
Save
Save
Save
Save
Save
Save
---